Scone Cash Players
Sonic Soul Reviews Germany check out "My House is Small (But I Dream Big)"
We are thrilled to have our first review in German.... We think.. haha.
Big thanks to SONIC SOUL REVIEWS and Joerg Schmitt.
Link Here:
http://www.sonicsoulreviews.com/2019/06/23/scone-cash-players-ft-naomi-shelton-my-house-is-small-but-i-dream-big/?fbclid=IwAR1-_fsKl9AGr9Pm1t8wLdN4RozK2kmLpYIDVQOhiZxPdbuoAZOrGvM478Q
SCONE CASH PLAYERS ft. NAOMI SHELTON "My House is Small (But I Dream Big)"
Publiziert am 23. Juni 2019 von jms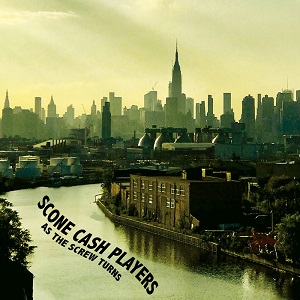 Dickes Ding. Und Adam Scone versteht es prächtig damit umzugehen. Die Hammond ist sein Instrument – kein Wunder also, dass das Klang-Spektrum die Musiken des "As the Screw Turns" ausfüllt – und sollten sich noch irgendwo Lücken, werden diese von den mitwirkenden Players in allerbester Daptone-Manier ausgefüllt. Und wenn´s dann mal so richtig zu Soul-Herzen gehen darf, dann kennt der Scone die passenden Stimmen dazu. Wie zum Beispiel die der Naomi Shelton, ihres Zeichen eine der legendären Gospel-Damen und ebenfalls bei Daptone im Kreise ihrer Gospel Queens aktiv. Allein schon wegen Naom's "My House Is Small (But I Dream Big)" Bekenntnisses, lohne sich die Bekanntschaft mit dem neuen Album der Scone Cash Players.